What Ever It is we have it covered!
Welcome to Meridian Vortex, we are one of Irelands leading supplier of top-quality brand solar PV from Germany. Our goal is to make sure you get the best solution whether you are Farmer, Commercial, or Domestic we will enable you to reduce your energy cost and carbon footprint at the same time.
Photovoltaic solar energy systems generate renewable energy that can save energy costs and reduce your carbon footprint. Solar energy is one of the most common and cost effective ways that energy consumers can own their own source of energy. Solar energy systems are the most cost effective way to power your facility. Solar energy is also an excellent on-site energy generation solution for micro-grid applications to provide energy security. All this can be achieved whilst offering substantial financial savings, meaning you can be green and be rewarded for it at the same time.
It's a win-win!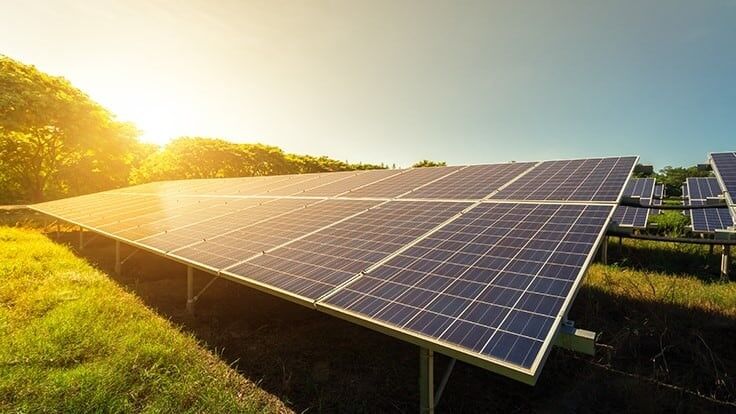 Advantages of Solar Energy
Solar energy is the one of the most effective sources of renewable energy because of the reliable amount of sun the world gets. The ever-advancing technologies that are emerging will continue to harness this source in better, easier and cheaper ways making solar the fastest growing renewable energy source.
The carbon footprint of solar PV (photovoltaic) panels is already quite small and, as the materials used in them are being increasingly recycled, it continues to shrink.
You will achieve significant savings on your electricity bills because of the power you are generating and using, and not buying from the supplier.
Once installed, solar panels require very little maintenance. They are generally installed at an angle which allows rain to run off freely, washing dirt and dust away. As long as you keep them from becoming blocked by dirt, solar panels could last for over 25 years with little loss in efficiency.
Investing in a solar power system makes you less reliant on the National Grid for your electricity. As an energy generator, you can enjoy cheaper electricity throughout the day. And if you invest in battery storage, you could carry on using solar energy after the sun goes down.
You'll be contributing to a more efficient way of generating energy. Transmitting energy from power plants across extensive networks to your home inevitably results in energy loss. When your power is coming direct from your rooftop, the loss is minimised, so less energy is wasted.
Solar panels are generally good investment for your home. Current trends in the energy market mean that a home or business with solar panels (if properly marketed with a focus on the fuel savings and tariff payments) could command a higher price in the future than one without.
WHAT CAN YOU EXPECT FROM MERIDIAN VORTEX?
An Energy Audit is the first step to understanding how energy is used within a building. This gives insights on how to cost-effectively reduce energy consumption and operating costs as well as improve environmental impact.
A Walk-Through Audit is a diagnosis of a facility's performance in terms of energy consumption. The WTA provides an overview of potential energy savings and the main improvements to achieve them. The WTA analysis consists of several key elements:
* The building energy consumption profile.
* Energy savings opportunities.
* Preliminary financial valuation related to associated CAPEX.
We will design the optimal solution according to the operational needs of the given site, also in a combination with other products.
We implement our turnkey solutions per the actual needs and conditions of your operation and required purpose of use.
We provide continuous supervision over technology and system configuration in order to achieve optimal values.
We provide after-sales equipment service.
Large roof areas, agricultural buildings are ideal locations for Solar PV systems. For agricultural operations with a high energy requirement, such as refrigeration units, poultry housing, milking parlours, grain storage etc. matching this usage to the daytime generation maximises energy efficiency, so reducing the additional cost of importing energy from the grid.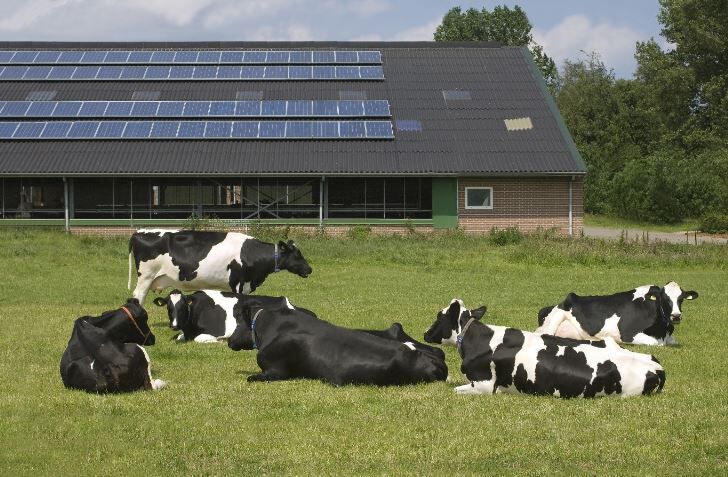 Indeed, as custodians of our beautiful countryside, many farmers now operate its business and are primary motivated to reduce their carbon footprint as much possible and as part of their enterprise see the great potential in solar energy as part of their diversified farming operation.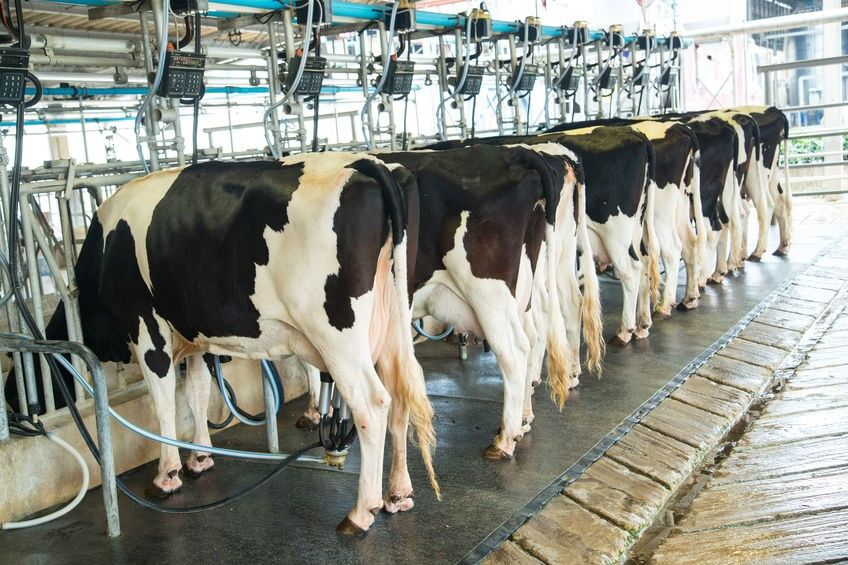 According to many Farm Studies, Energy can be over 60% of the energy costs in running a dairy unit are used to remove the heat from milk for refrigeration and then to add heat to water, to wash and clean the plant.

One option a farmer can deploy to reduce his energy costs is to install a Solar PV system.

Solar Technologies also play a significant role in reducing energy costs and providing a return on investment. These include:
* Solar PV deployed on barn roofs to directly generate electricity onsite to operate the plant and refrigeration.
Across the globe, manufacturers are increasingly developing new ways of using renewable energy to strengthen sustainability and competitiveness. Pivoting away from fossil fuels towards manufacturing products using renewable sources of energy is critical for all of our futures.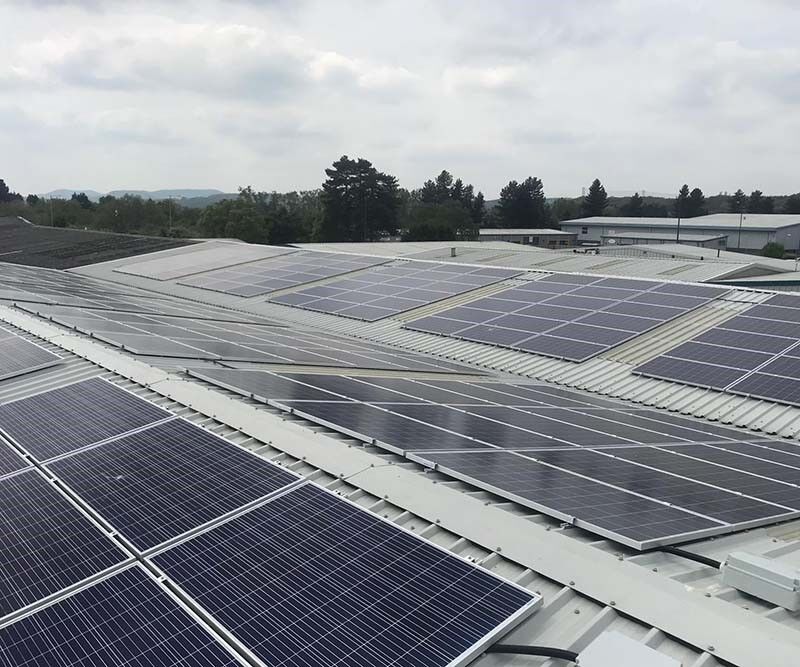 Large roof spaces and energy intensive processes are often a perfect combination for an investment in Solar PV or renewable heat technologies. Generally speaking the larger the onsite demand for electricity the better the returns from an investment. This means many forward thinking manufacturers are now running the Return on Investment (ROI) numbers for renewable energy investments.
The opportunity is not only in financial returns, however, but also in growing market share as customers experience volatile electricity price increases and introduction of Carbon Taxes, companies and individuals are seeking new ways to reduce their energy bills.
COMMERCIAL SOLAR ROOFTOPS
As a business, you're always looking to find ways of reducing your energy costs. Installing solar PV is an excellent way of making use of a massively underutilised asset – the dead space on your rooftop.

Solar PV on a commercial rooftop generates the cheapest electricity around, because of economies of scale during the build, and because the majority of electricity produced is used by you, directly on site. Commercial solar panels can generate electricity for as little as 5c/kWh – compared to a typical 22-30c/kWh from your utility.

A roof top solar can take 5-7 years to pay back, and from that point on, you'll have nearly 20 years of pure profit. And if you don't have the capital available, we can help there too. A financed solar roof means you can benefit from lower bills without having to spend capital upfront. We have our ESCO Energy Service Contracts where we can provide the solar system with no up-front capital from yourself and we enter into a 25 year shared saving scheme where you generate savings from day one.
Is Ground-Mounted Solar Cheaper?
Ground-mounted solar panels are safer to install, since there is no need to work on a rooftop, and their maintenance is also simpler. However, the total project cost is higher. Here are a few reasons why:
* You must build a structure to support the PV panels. A rooftop solar installation has a lower cost because the roof itself is the supporting structure.
* The support structure for ground-mounted solar panels also increases the labour requirements for your installation.
* Ground installations also have a more complex permitting process, since they involve foundations and a structural design and are treated as an independent construction.
Keep in mind that while they are more expensive, ground-mounted solar panels are much more productive, and with a solar tracking system can achieve even higher power output. This means you can recoup your investment faster.
* The other advantage is Future Expansion: There is usually not room to expand a rooftop mounted solar panel system; this is typically not a problem with a ground-mounted system if you have the space you can expand the solar area at any time.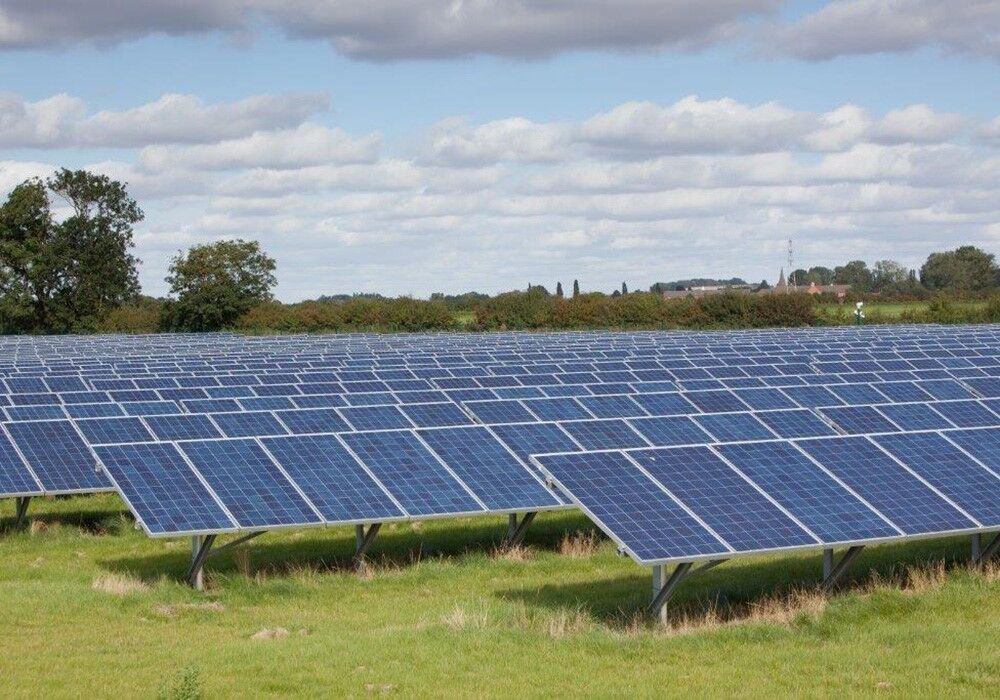 Solar Panels for Your Home
Meridian Vortex offer a full turn-key solar PV design and installation service for new build properties and retrofit solar panels to existing homes.
Solar PV is the most popular smart energy technology installed in Ireland today.

Improved efficiency and advancements in technology mean that solar panels can be fitted almost anywhere and can take the form of glass, roof tiles, slates, membranes and more.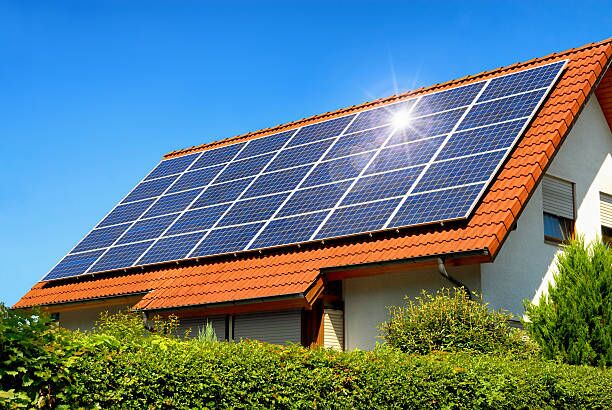 Space is a key consideration. The average system size is around 4.2kWp and this will typically take up around 25m2 roof area.

An unshaded, South facing roof is ideal for maximum electrical output. East or West facing roofs could still be considered, but North facing roofs are not recommended. A system facing East or West will yield around 15-20% less energy than one facing directly South.
Any nearby buildings, trees or chimneys could shade your roof and have a negative impact on the performance of your system.

Finding an unshaded spot is best, however sometimes shading is unavoidable. Some solar PV systems can minimise the impact of shading using 'optimisers'. If you don't have shading, the use of optimisers is not necessary or beneficial, other than the increased monitoring opportunities they offer – they won't generate more energy.
We provide a full turnkey solution, from first survey through to final connection. You'll have a dedicated Commercial Project Manager to act as your point of contact throughout, responsible for delivering on time and on budget.

We have the in-house skills and experience to manage all stages of the planning, design, and construction process.
SOLAR PANELS MADE IN GERMANY
We are the Irish agent for Heckert, a highly reputable German Solar manufacturer, designed to meet Irelands climatic challenges and low sunlight conditions to produce a highly efficient output and deliver reliably. Photovoltaic solar energy systems generate renewable energy that can save on your energy costs and reduce your carbon footprint. This product is designed to operate in a broad range of environments and is highly engineered. It comes with a product guarantee of up to 20 years, a sign of outstanding quality.
"More Performance for Everyone"
Solar Modules A and System from one source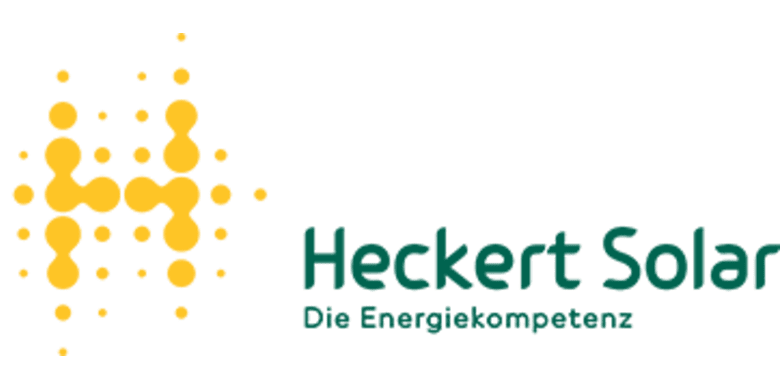 We produce directly at our German site in Chemnitz. On the one hand, because a highly qualified and perfectly tuned team goes to work here every day. On the other hand, because from here, we can best fulfill our own standards of quality, adherence to schedules and supply availability..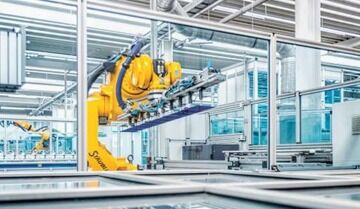 CONSISTENTLY
HIGH QUALITY
We produce the crystalline high-performance modules using certified materials by leading manufacturers. Our modules are certified by VDE according to the latest IEC (EN) standards and are equipped with the corresponding design and safety certifications. All modules are in compliance with the CE (Conformité Européenne). All of this reflects the highest product quality that gives us the opportunity to offer you an 11 year warranty that can be extended to 15 or 20 years upon request.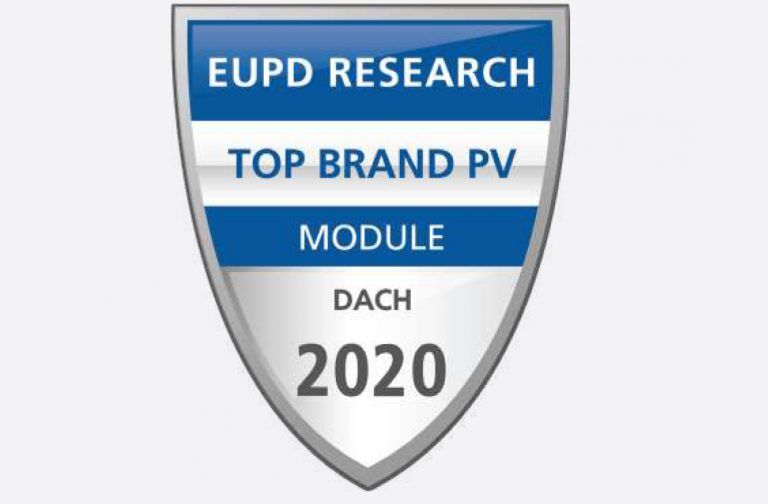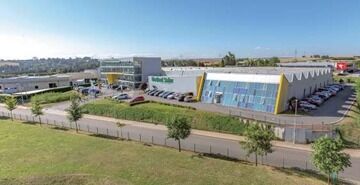 For more information get in touch with our specialist trade partner Meridian Vortex Ltd